CRYSTAL GLASSES
STÖLZLE-LAUSITZ CRYSTAL PRODUCTS EXCLUSIVELY FROM CSONKAGROUP
Csonka és Fiai Kft. has been dealing with the distribution of crystal glasses from the German company, Stölzle-Lausitz in Hungary since 2006.
Over the years, the hobby has become a real business, and in 2009 more than 100,000 glasses were sold in Hungary.
The crystal glasses fit well into Csonkagroup's portfolio, which includes only high-quality glassware made in Europe.
STÖLZLE-LAUSITZ QUALITY
EVERY DRINK HAS ITS GLASS
Today, Stölzle Lausitz is one of the world's leading manufacturers of high-quality glass made of lead-free crystal glass. The company combines the tradition of glassmaking with the production of machine-drawn stem goblets that are aesthetically absolutely comparable to hand-made stem glasses. This special machining process creates unique bottles without joints and seams from the goblet to the stem.
As a result, it is extremely resistant to breakage and is particularly comfortable to hold. Besides, they are dishwasher safe, and last but not least, their price/value ratio is optimal. At Stölzle Lausitz, approx. 30 million glasses are manufactured and sold worldwide. In more than 120 countries around the world, sommeliers, hotels, restaurants, breweries, beverage producers, and winemakers trust their quality.
PROPERTIES OF OUR CRYSTAL GLASSES
The glass mixture consists of 12 different materials, including quartz sand and sodium oxide, whose composition is constant. The glass is melted in a ceramic oven at a peak temperature of 1510 ° C.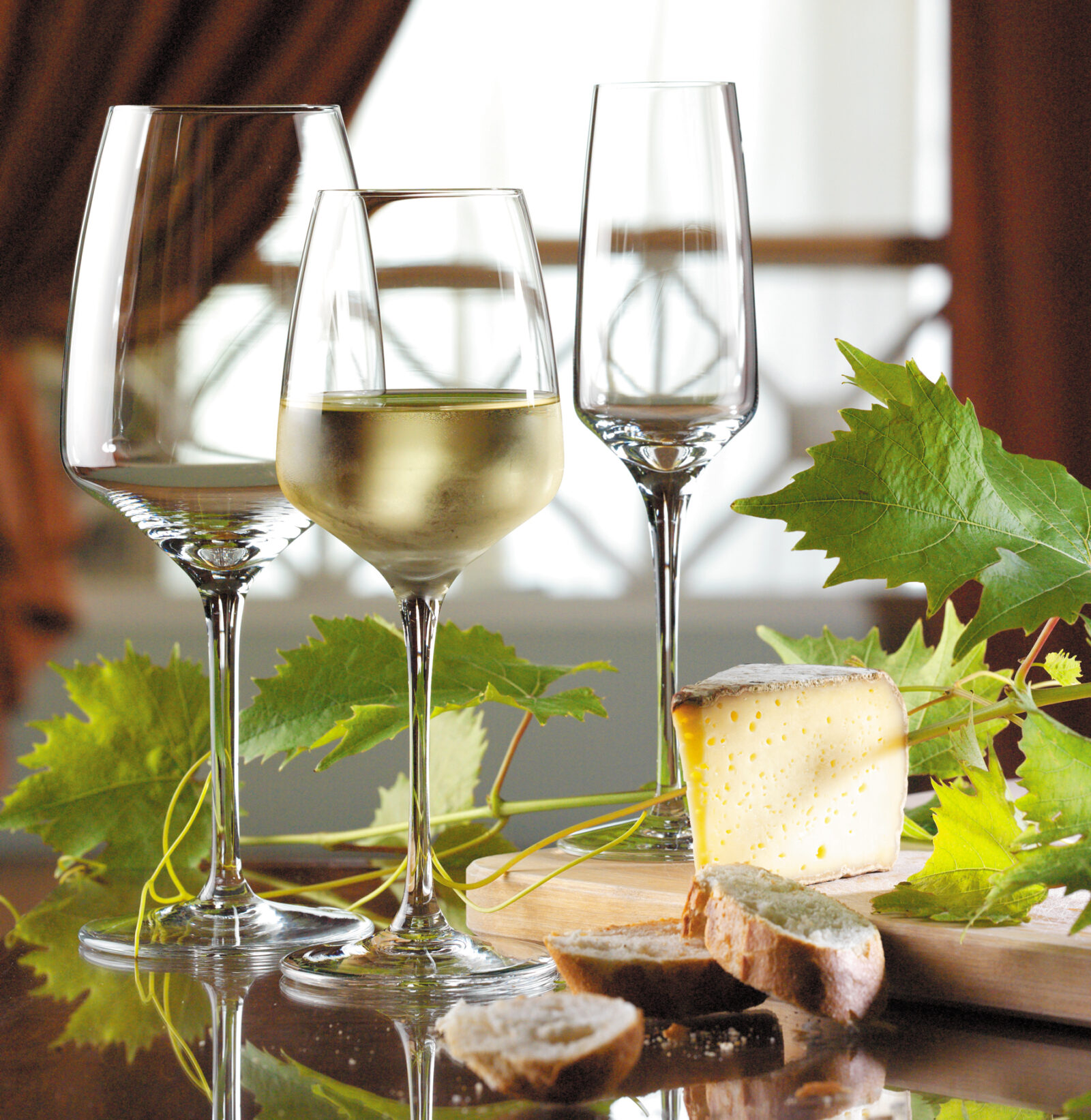 Durable, lead-free crystal glass
optimal price/value ratio
They have high fracture and scratch resistance and are dishwasher safe. Even after more than 1,000 wash cycles, the glasses don't lose their typical Stölzle shine and resistance.
"Made in Germany" glasses are extremely functional and have a balanced shape – according to this, each glass guarantees optimal enjoyment due to its shape, regardless of whether it is made for wine or other beverages. "Every drink has its glass."
The glasses are made with the newest manufacturing technology ("pulling" and "soldering"), which ensures similarity to mouth-blown glasses as they are light and thin-walled. For glasses made with this technology, there is no transition between the stem and the cup, which, in addition to elegance, also significantly increases durability.