HOUSEHOLD GLASSES
QUALITY AND INNOVATION IN GLASS MANUFACTURING
Premium quality Trendglas products are currently exported directly to 52 countries in 5 continents from our warehouses in Sopron (Hungary) and Jena (Germany), and in Germany alone, the products are offered by more than 700 specialist retailers.
The excellent European raw material, the certified quality, our specialists, the continuous development of technical and technological possibilities, and the many years of experience gained with heat-resistant glass guarantee premium quality processed products.
Since 2006, we have been exhibiting with great success and always new products at the Ambiente International Exhibition and Fair (Frankfurt), which is one of the largest trade fairs for consumer goods in the world.
At the end of 2019, Csonkagroup put into operation one of the most modern laser glass processing centers. We are successfully using the new technology for Trendglas JENA household glasses. Trendglas is currently the only one in the world which supplies  products made with such a process.
Our glass products
The heat-resistant glass was produced in 1885 by Otto Schott (1851–1935). With the development of borosilicate glass, Otto Schott created a universal material that quickly conquered households after laboratory and industry. Heat-resistant household glasses were first made around 1920 in Jena.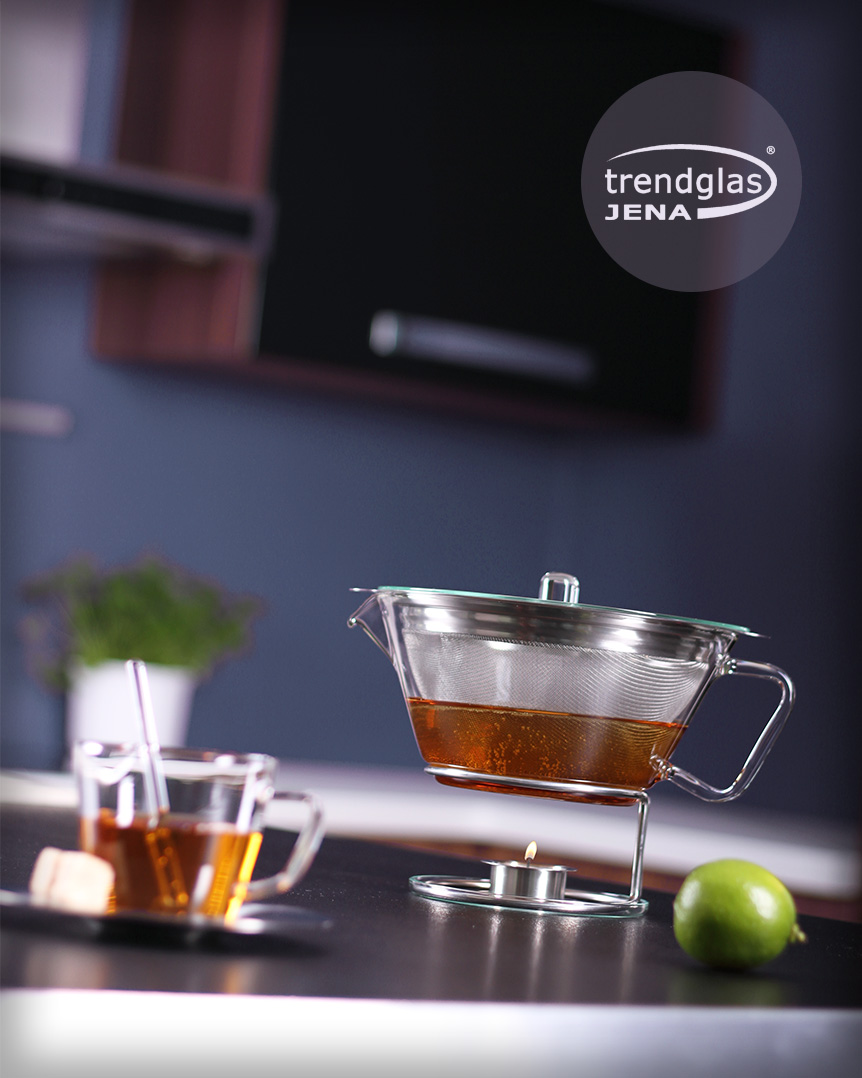 VISIT THE TRENDGLAS JENA BRAND SITE
pur glass products are heat resistant (up to 450°C), suitable for use in microwave, microwave grill, dishwasher, and stove
are suitable for healthy and safe food preparation
are easy to clean and hygienic in use through the pore-free surface
offer a variety of application possibilities: baking and cooking, preparing and serving, cooling and freezing (down to -35°C)
show high resistance to sudden temperature changes with a temperature difference of 150°C (three times as high as normal glass or lead crystal glass)
are manufactured from clear borosilicate glass which is free of smell and flavor, does not discolor, and shows high chemical and mechanical resistance
do not give off any substances and are therefore suitable for allergy sufferers
vary well with each other
damaged parts can be reordered and replaced
come in superior and functional product design for optimal preparation of beverages and meals
are most suitable as an individual and creative gift idea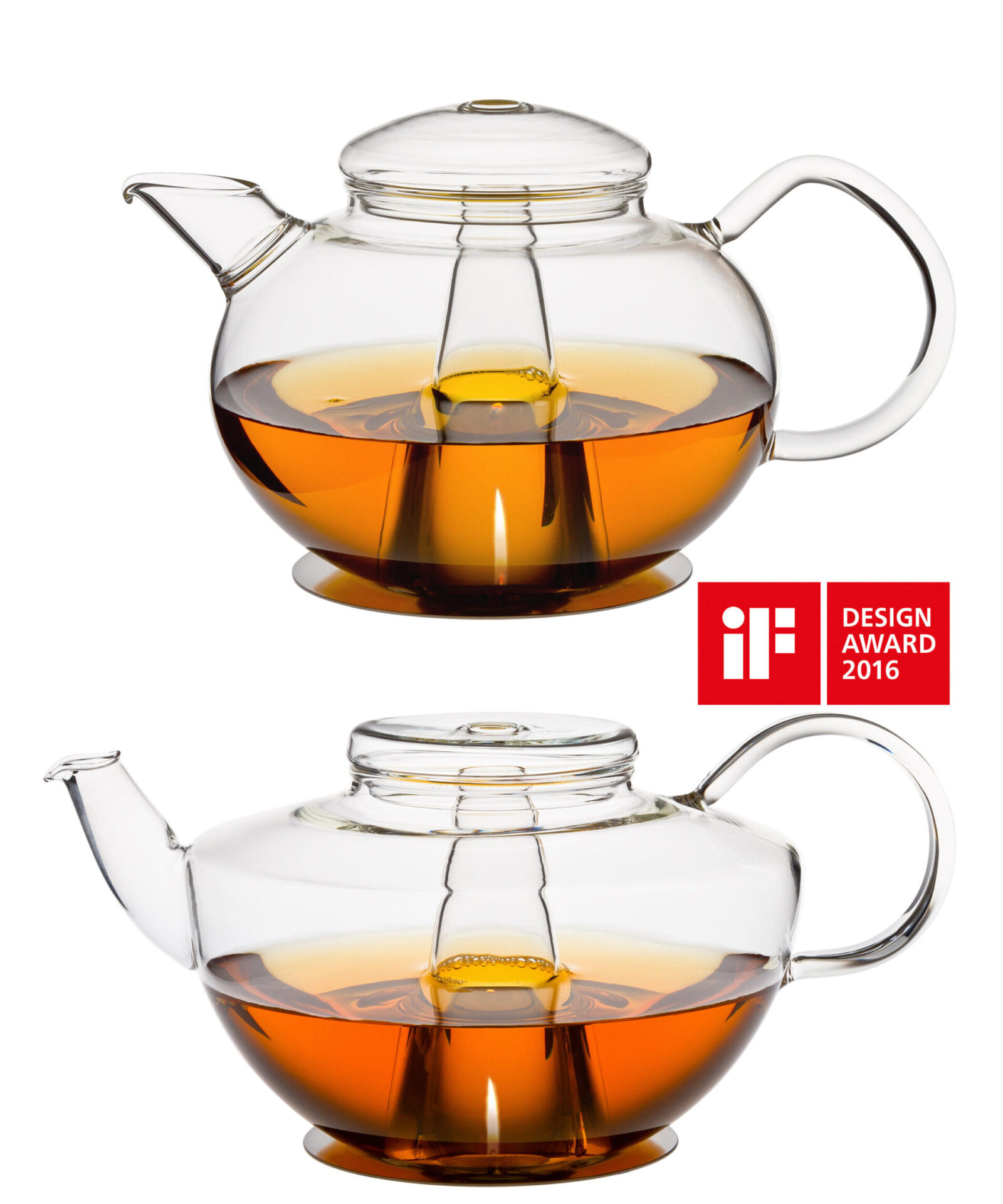 Teapot of the Year
In 2009, our SOLO teapot and tea warmer were named "Teapot of the Year" by the German TeeGschwendner.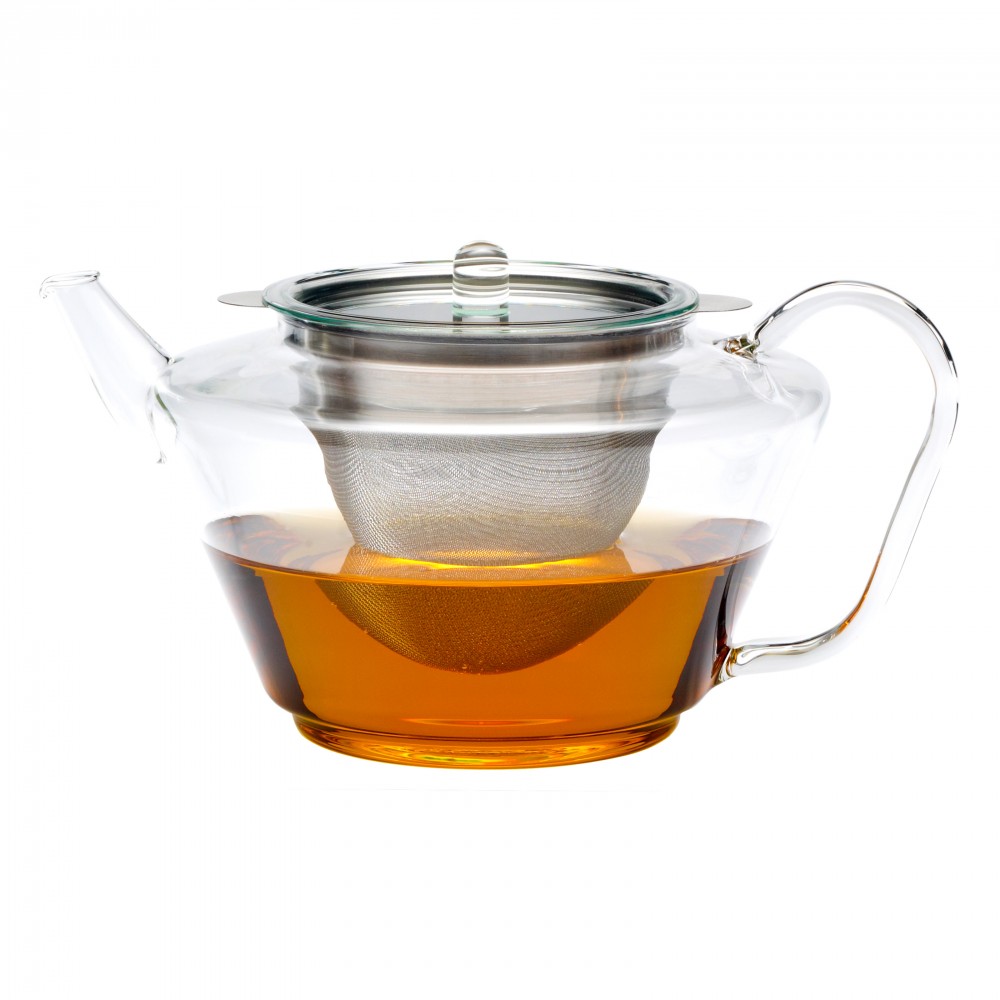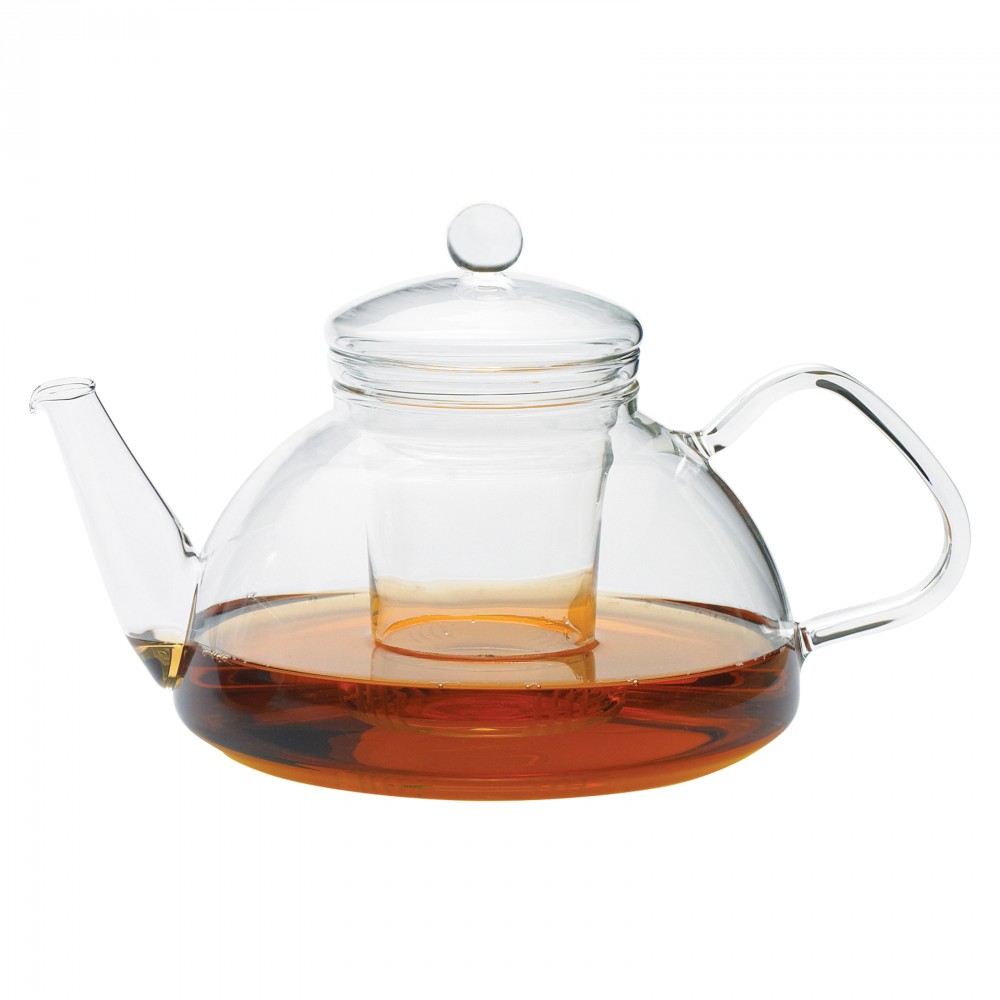 Hungarian Handcraft Prime
In 2008, the THEO teapot with the NOVA cup and tea warmer won the title of "Hungarian Handcraft Prime" founded by the Hungarian Chamber of Commerce and Industry, in 2009 our SOLO / GLOBE teapot and tea warmer received this award. In 2012, the success was further enhanced, as both the OPUS teapot with a wooden lid, glass filter, and wooden tea warmer, and the OPUS cup with wooden base, and the SIGN pot became worthy of the "Hungarian Handcraft Prime" title!
References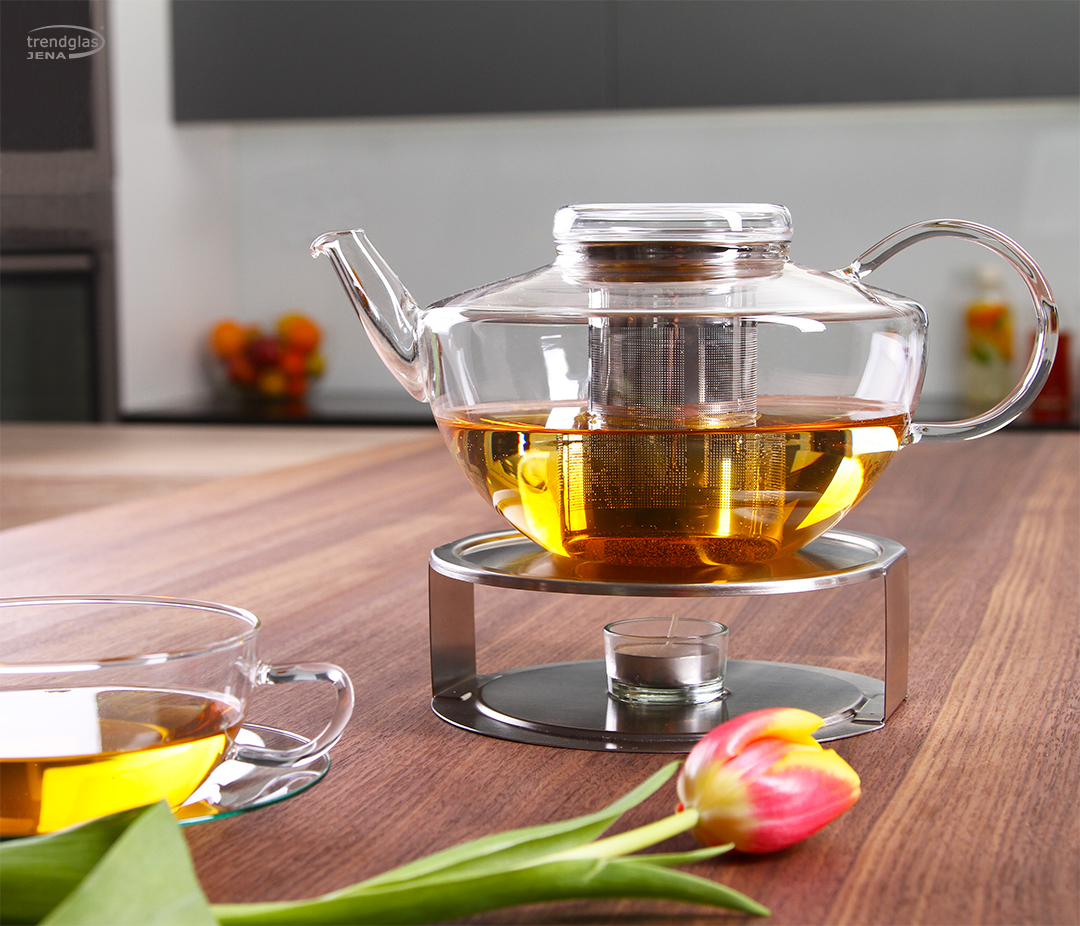 Among our references can be mentioned the biggest tea commercials (D&B, Mount Everest, …), the German TeeGschwendner, and other foreign luxurious hotels are using trendglas JENA products. Has to be emphasized the luxurious Hotel Armani, situated in the world's (presently) highest building Burj Khalifa, where also trendglas JENA products are used for serving exclusive tea specialties. Our products can also be found in the offer of Gwyneth Paltrow's GOOP wellness and lifestyle company.
EVERYTHING ABOUT TRENDGLAS JENA PRODUCTS