Laborglass and technical glassware
CERTIFIED QUALITY & MATERIALS
The production of laboratory glassware has been one of the cornerstones of our company from the very beginning. From 1996, in addition to our products, the distribution of German Schott Duran® laboratory glassware also started at our branch-office in Budapest.
While in Hungary we have a full range of glass available to our partners, in the rest of Europe we only sell the products we manufacture through our partners.
It is important to note that we only deal with the distribution of quality products for laboratory glassware, and we do not offer products of questionable origin, chemical composition, and quality.
Our company was the first to introduce the ISO 9001 quality assurance system and still uses it as the only manufacturer of laboratory glassware in Hungary.
RANGE OF PRODUCTS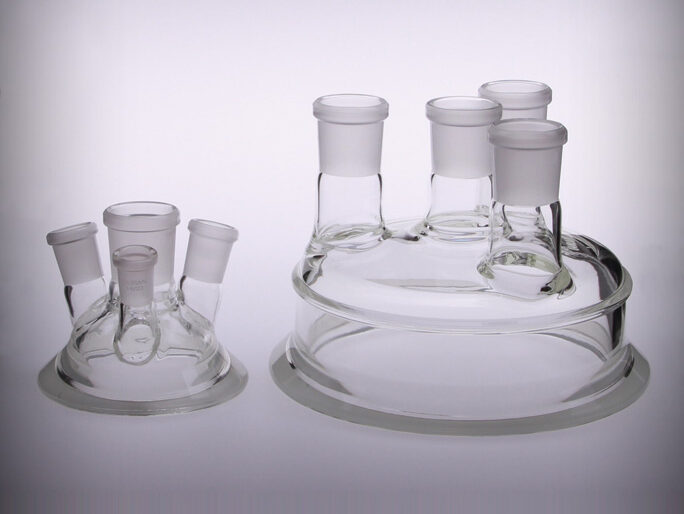 Our series or small series products are made from Duran® and AR-Glas® glass tubes and rods manufactured by Schott-Rohrglas, as well as by further processing Duran® and Simax products. The grindings are self-manufactured or purchased from the Duran Group.
In addition to the products listed on our website and in our printed catalog, we also undertake the production of other, unique products in our glass technique.
LASER GLASS PROCESSING
INNOVATION IN MANUFACTURING
What has been unthinkable so far, we are realizing now! In 2019, we commissioned the world's most modern laser glass processing equipment, which is our new direction, opening up these far unknown perspectives in the field of hollow glass processing. At present, our company is the only one in the world which offer hollow glass machining with laser cutting technology.